PRESS RELEASE: March 14, 2019 
At 3:14pm Eastern today, I am scheduled to fly into space up to the International Space Station. Well, sort of ... 
Two of my guitar picks will accompany NASA astronaut Christina Koch, as part of the crew of Expedition 59 as they leave Earth from the Baikonur Cosmodrome in Kazakhstan. Good flying!! 
================================================================ 
And so they did! 
After launching from a Soyuz rocket from Baikonur Cosmodrome in Kazakhstan on March 15, 2019, Christina (and my picks!) completed their journey into space for 328 days.  Once docked with the International Space Station, the mission orbited Earth 5,248 times, a journey of 139 million miles which is roughly the equivalent of 291 trips to the Moon and back.  
During her mission, Christina helped to break another glass ceiling in space. On Oct. 18, 2019, Koch and Jessica Meir performed the first official all-female spacewalk, when they traveled outside of the International Space Station to replace a faulty battery charge/discharge unit.  
On Dec. 28, Koch broke the record for having the longest single spaceflight by a woman, with 289 days in space. Retired astronaut Peggy Whitson previously held that record, with 288 days in space.  
Expedition 59 was the 59th Expedition to the International Space Station. It started with the arrival of the Soyuz MS-12 spacecraft carrying Aleksey Ovchinin, Nick Hague and Christina Koch, joining Oleg Kononenko, David Saint-Jacques and Anne McClain who transferred from Expedition 58.  
Christina (and my picks!) returned to Earth on February 6, 2020, touching down in Kazakhstan in the Soyuz capsule with Russian cosmonaut Alexander Skvortsov and European Space Agency astronaut Luca Parmitano.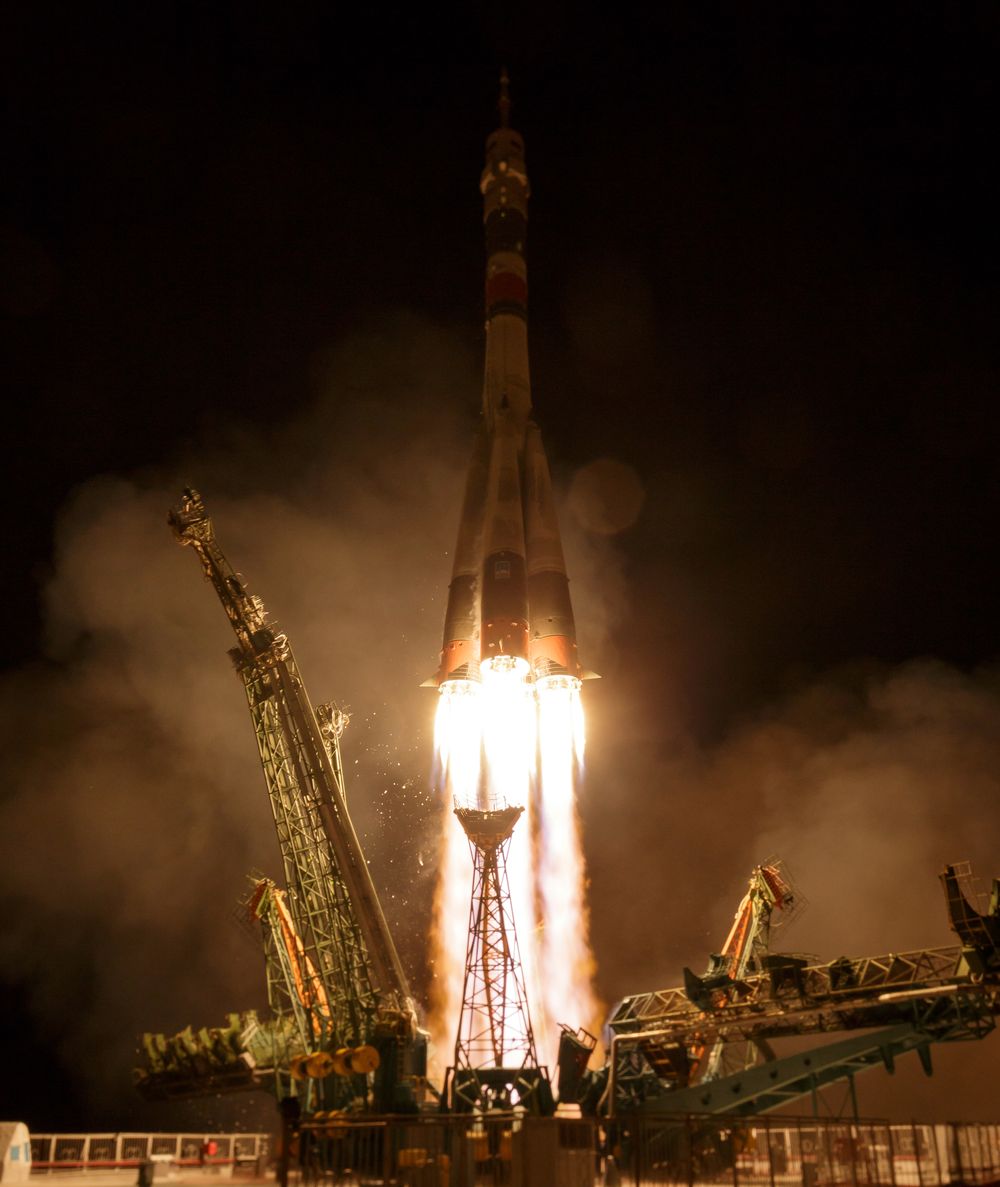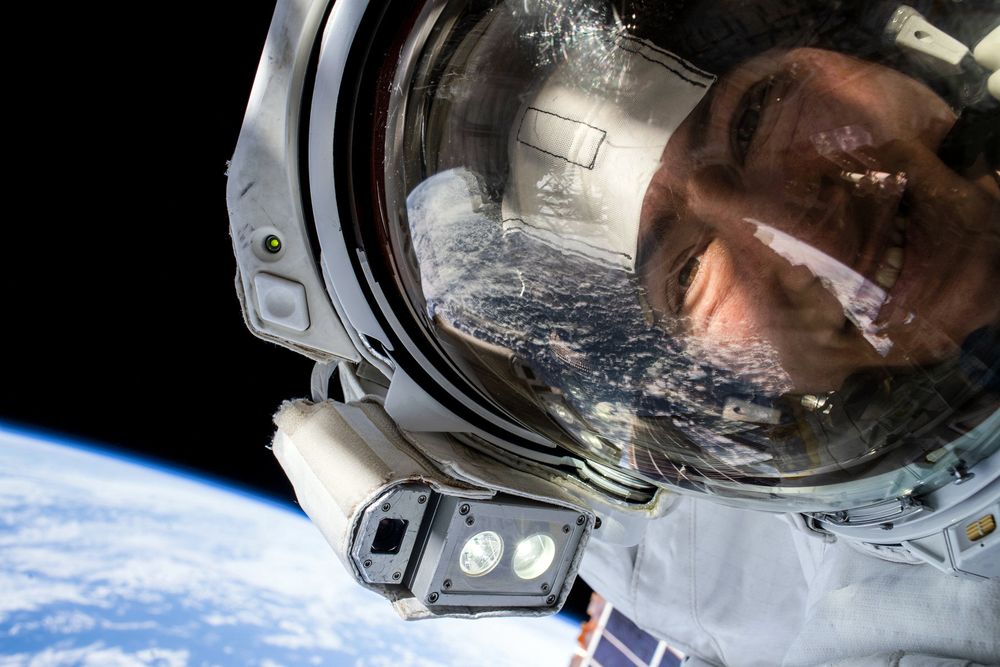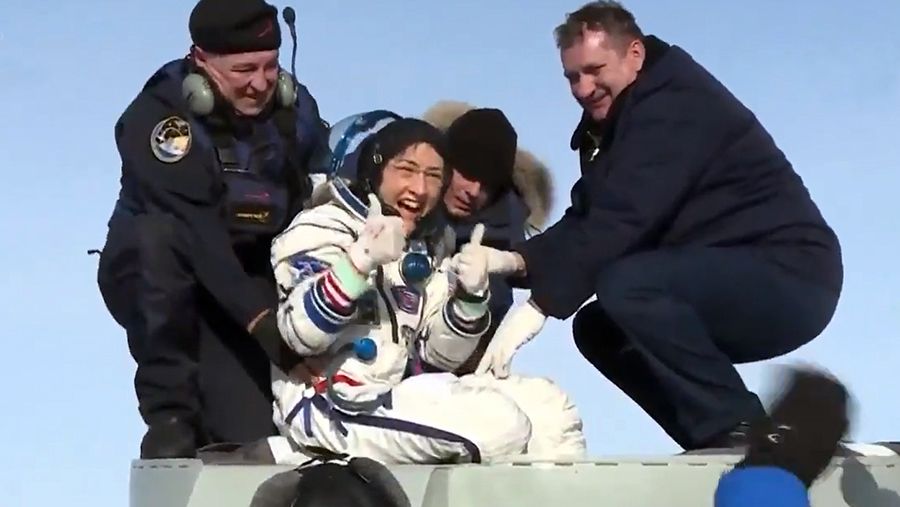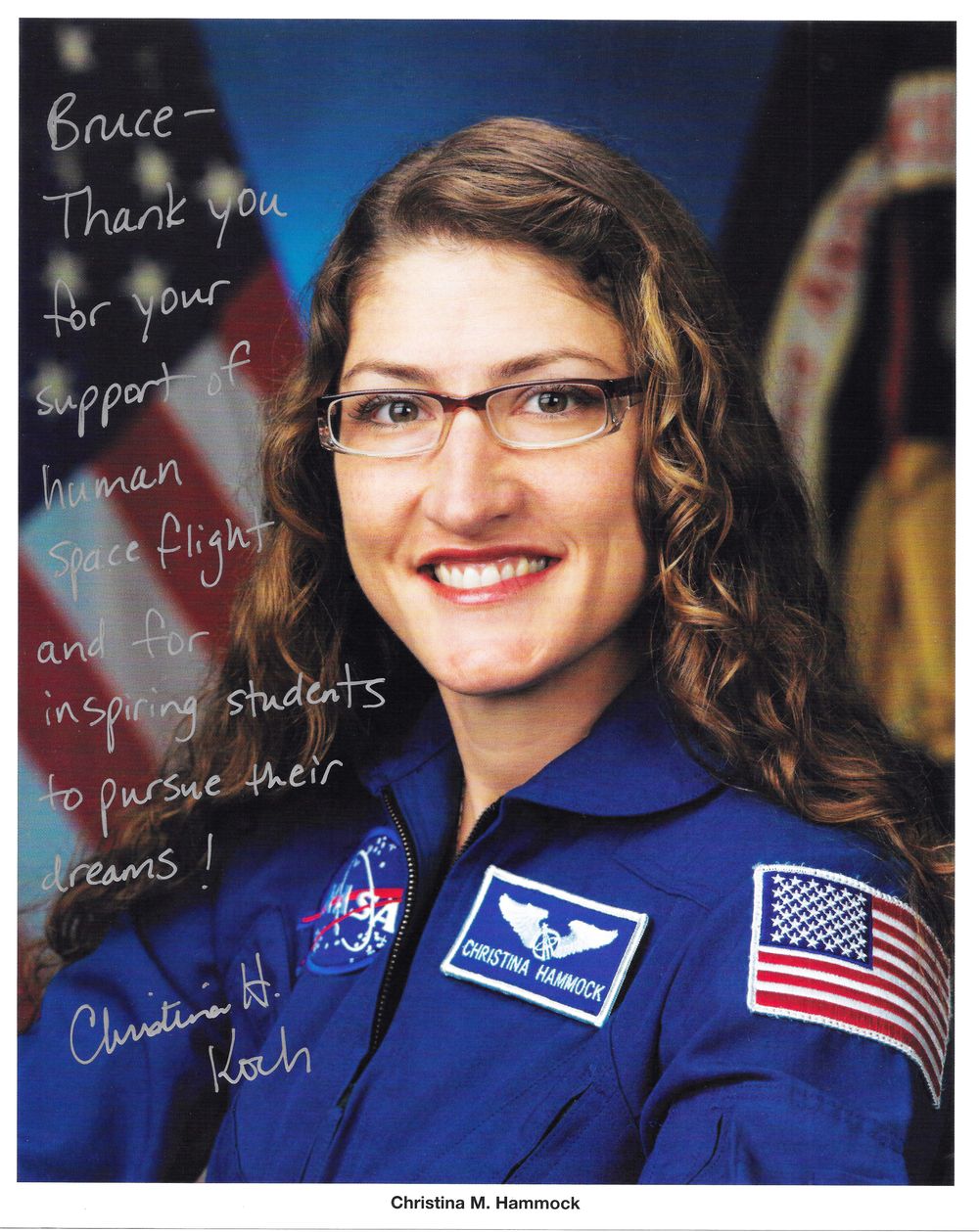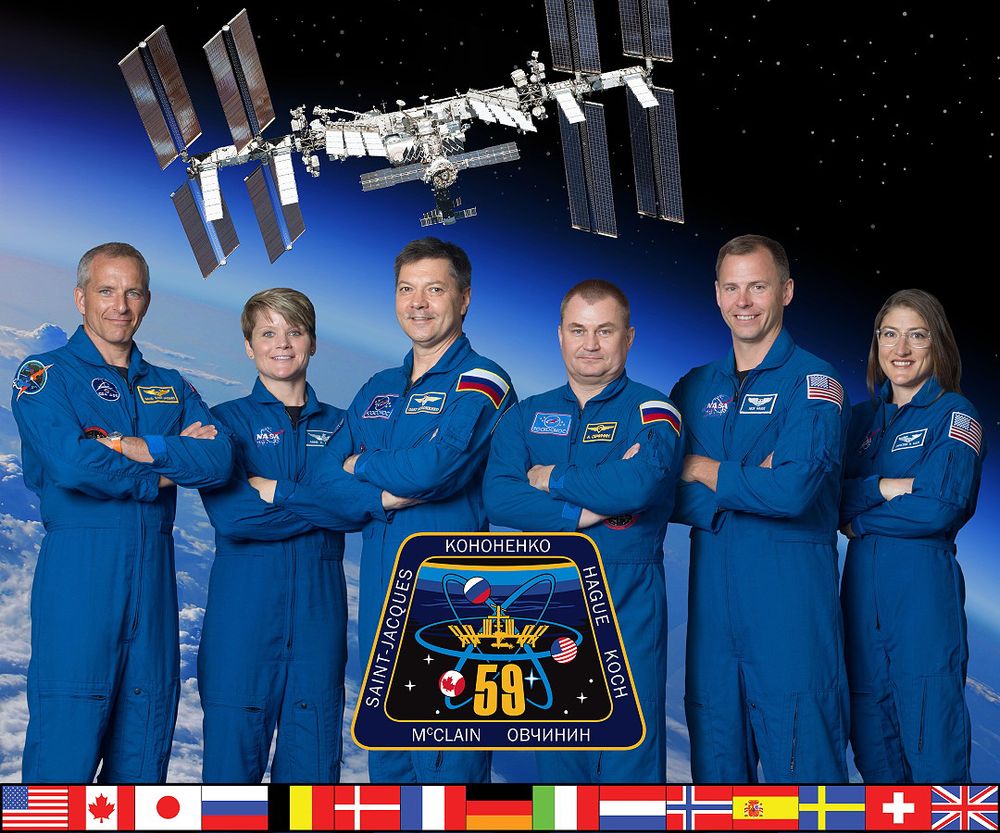 I have been a patron of the Astronaut Scholarship Foundation for decades. The ASF's mission is to aid the United States in retaining its world leadership in technology and innovation by supporting the very best and brightest scholars in science, technology, engineering and mathematics while commemorating the legacy of America's pioneering astronauts. I've had the opportunity to meet and get to know some of these amazing ASF Scholars over the years! 
In 2000, Christina Koch became an ASF Scholar and was awarded scholarship money to attend North Carolina State University in Raleigh, North Carolina, where she earned a Bachelor of Science in Electrical Engineering (2001), a Bachelor of Science in Physics and a Master of Science in Electrical Engineering (2002). 
She also did advanced study while working at the Goddard Spaceflight Center as an electrical engineer at NASA GSFC's Laboratory for High Energy Astrophysics, she contributed to scientific instruments on several NASA missions that studied astrophysics and cosmology.  In 2013, she was chosen by NASA to become an astronaut candidate.