Amphion Studios 1979 & 1980
I spent much of 1978 and 1979 writing songs and, in the process, experimenting with harmonies, lyrics, and song arrangements. Right after the first of the new year, I made a short list of the songs that (so far) seemed to have the most potential and then I narrowed that list down to three tunes to record.  
In early February 1979, I booked a three-hour session at Amphion Studios in Bellaire, Texas to record three original songs; Only You, We're Gonna Make It, and Gotta Move Away. Doug Grube, my drummer from the band Crux from three and a half years earlier in Wisconsin had moved to Houston and I asked him to join me in the studio.  I also enlisted the services of Richard Morant, whom I'd played with in Cirkus.  I made audio cassettes of the song demos and gave them to Doug and Richard.  We only rehearsed a few times and then went right into the studio. I didn't want to lose any energy nailing everything down.  I still had some things I wanted to experiment with while we were recording and I thought this was the best approach.  
Everything was a great learning process but, Gotta Move Away came together best as it got the exact feel and sound I was looking for!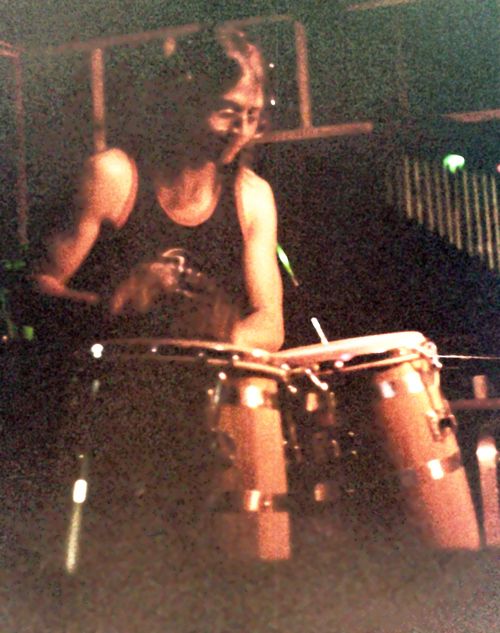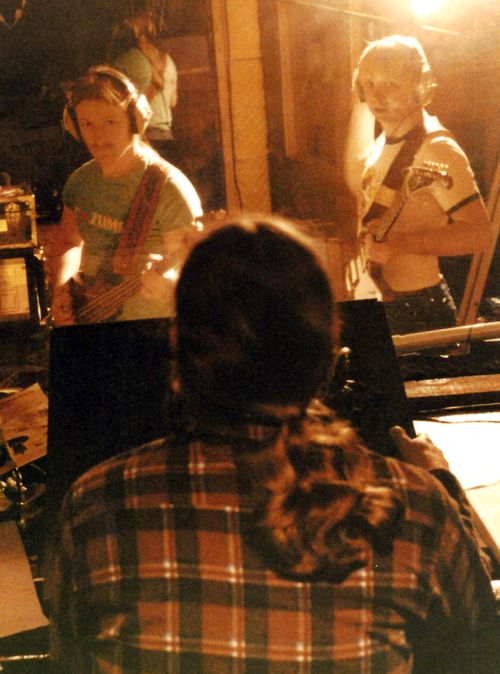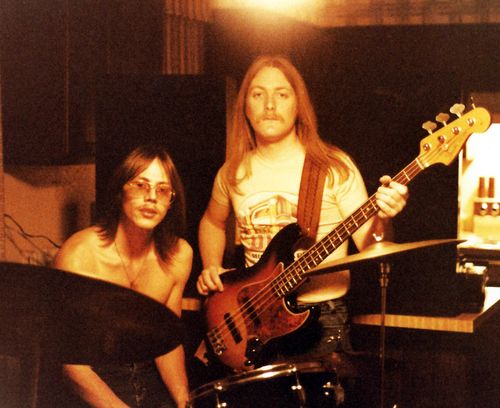 I continued writing songs into 1980 while playing with a short-lived copy band called The Operators.  We had Bill Smith as lead singer, Curt Bazemore on lead guitar, Allison Olsen on guitar and vocals, Doug Grube on drums, Garry Patton on keyboards, and me on bass. The Operators was a fun group with fun people plus the guitarist and keyboard player in the band owned the club where we played all the time so I knew we'd never get fired!   
Having been in the recording studio the previous year doing my own songs, I was itching to get back in! My song writing had improved in the last year and I had developed a good working knowledge about how to make the most of an 8-track studio.    
Now, my short list of new songs to record included, A.M. Romance, Survival, Simple Love, I Don't Mind, and A Lover's Tale.  I decided to record all five but I really focused on the first three.  I enlisted Richard and Doug again, but this time brought in another guitarist I'd met earlier in the year named Rick Poss.  Rick played a bit more edgy than Richard and I thought the two of them together might add some cool textures to the songs.  I also wanted to get Wayne Holt and Dennis "Doc" Watson from my previous band Artisan on a couple of tracks.   
I decided to play a lot more instruments on these recordings so, mapping out the recording process ahead of time would be critical in getting 12-14 overdubs onto 8 tracks. I'd learned about the technique called "bouncing" where you record on tracks one through six, mix those down to tracks seven and eight and then go back and record over tracks one through six with new parts.  But it's a delicate ballet of sound in that, after you've finished all your overdubs, if you don't like the mix that you have on tracks seven and eight, you have to start all over again.  Not only is this frustrating, it's also expensive!      
For the song Survival, I wanted conga drums and guiro (also known as a fish) to start the song before my acoustic guitar part came in.  Since the acoustic guitar part played all through the song and I was going to also play the bass at the beginning, we would have to start the song with a metronome "click track" for the entire beginning of the song, counting measures, so I knew where everything came in.    
The very first session for Survival was Doug Grube playing congas and me playing guiro along with the click track, coming in after four counts of one, two, three, four and then playing four more bars which would fade out after the band came in.  After that was recorded to track one, I had the engineer rewind the tape to the beginning of the click track.  Doug got on his drums and I put on my bass.  We listened in our headphones to the percussion intro, imagining the acoustic guitar part and my lead vocal coming and then, on cue, played the opening crash chords at the top of the song.  We then played drums and bass with the click track for what would be the remainder of the song – all without actually playing along to what would eventually be an electric guitar part, piano and vocals!  It turned out great!   
Doug and I did a similar approach for Simple Love and A.M. Romance.  Note: This recording of A.M. Romance is not the version featured on my Fresh Out! EP, which would be re-recorded for that record the following year.  
Richard, Rick, and Wayne came in and did their guitar parts and then I worked with Dennis on his keyboard parts, adding a sequenced keyboard part where the band comes in on Survival.   
We ended up pre-mixing all of the instruments in stereo down to four tracks, which left four tracks for the vocals, including harmonies and any miscellaneous overdubs needed in places where the vocals weren't using those tracks.  We had some very athletic final mixing sessions for all these songs, frantically reaching over to turn down lead vocal just before a bridge harmony blasted in on the same track!  Fun stuff!!   
Towards the end of these sessions, Dennis told me about how our former Artisan drummer Gary Dudley had been speaking with a friend of Norman Petty.  Petty had been Buddy Holly's original producer and manager and now he was looking for new material for an artist he was grooming.  Dennis said that Petty was currently open to listening to demo tapes of new material and that Gary's brother would hand deliver the tape.  Within a couple of weeks after my second Amphion session, I found myself back in Dennis's home studio with Gary and some other musicians recording original songs to send to Norman Petty!