"Life goes on after the show!" - Colin Moulding, XTC "Big Day"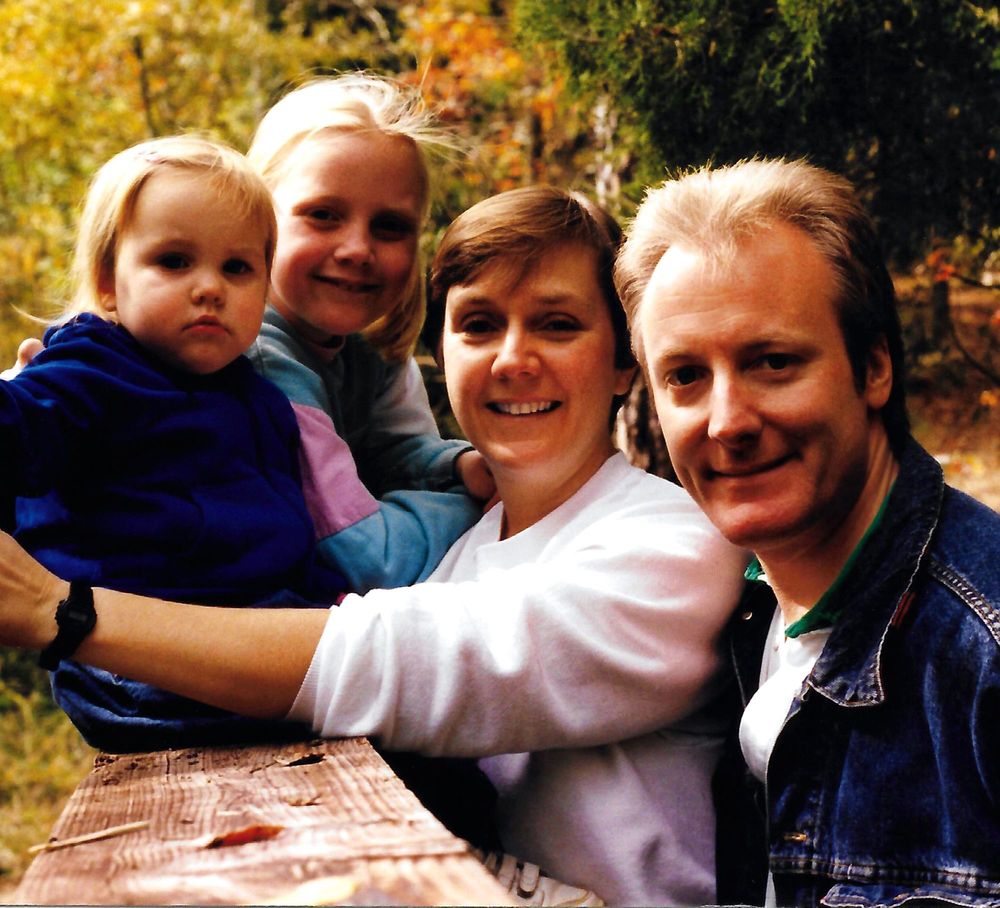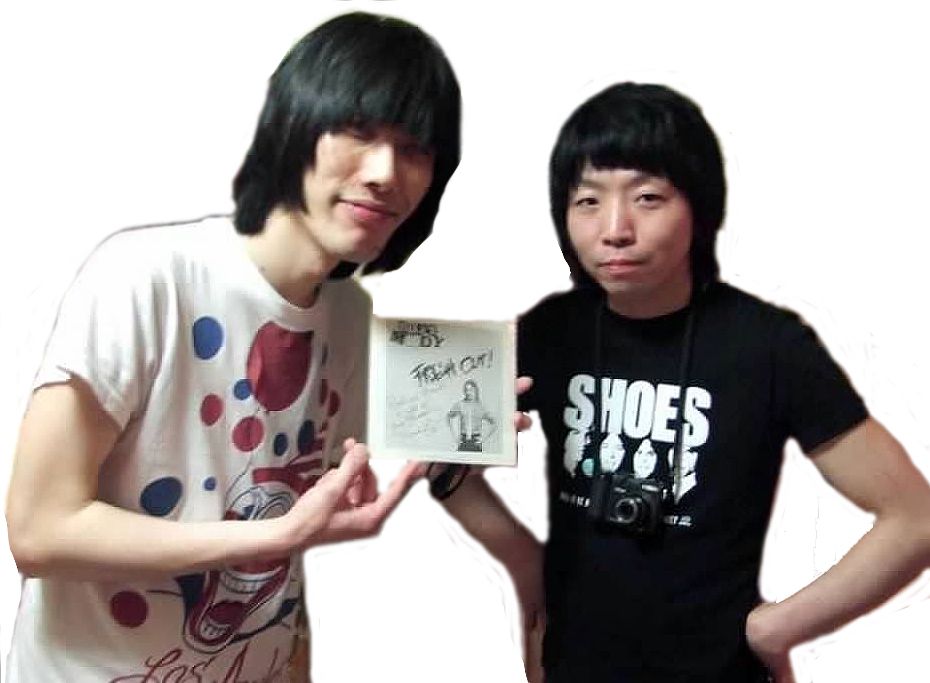 After almost two years of reinventing myself into the television and video business, I discovered a niche market in the form of forensic video, otherwise known as "legal video".  I thought legal video sounded better than illegal video, so I stuck with that!  Over the next ten years, I grew a successful business using skills I had initially acquired while producing Private Numbers music videos.  
In the mid-90s, I recorded a few songs with my former bandmate George Palmer from The Confederation group we were in back in the late 1960's.  George had a bunch of recording equipment set up in his condo and we used to get together on Sunday nights to work in his small studio.  Tangled up in all the black wires that ran from one piece of recording gear to another, we managed to produce four really nice songs that still sound good today.  It was great getting to spend some time with George again and to work with such a gifted keyboardist and vocalist again.  
In 2010, I received a Facebook message from a guy named Atsushi in Tokyo wanting to know if I was "that Bruce Moody".  Since I'm the only Bruce Moody I know, I wrote back and confirmed his question.  He replied back right away asking if I could sell him an original copy of my "Fresh Out!" EP.   
I discovered that I still had about 25 personal copies in a box in the back of a closet in my house so I wrote back and told him did indeed have a few copies and that I'd be happy to send him one.  He asked me how much it would cost and I told him not to worry about it.  When I asked him how he knew about the 1982 record, he told me he was a club DJ in Tokyo and that the songs are very popular there.   
When I asked him where he got his copy of the EP, he told me "on eBay".  He then told me that the record sells for upwards of $300 on eBay!  What??!!  My first thought was to see if I had any more copies and to set up and eBay auction immediately!  I think I told him he could PayPal me $20 to help pay for shipping which he did.  I autographed the cover and shipped the record to him.  We stayed in touch after that.  He even sent me photos of himself with a friend holding the record with his friend imitating the hands-on-the-hips pose I was doing on the front cover!  Wow – these guys were fans!  
His friend imitating me in the photo was Kenny Ogar.  I learned that Kenny and Atsushi were starting a band that would later be called Gorilla.  They are a very popular band in Japan to this day.  
Now that I had been outed, I suddenly started receiving dozens of inquiries from Japan for copies of "Fresh Out!".  I put three mint copies of the EP into a safety box and shipped the remaining copies out in the order in which the inquires had been made.  "What the heck is going on here?", I asked myself.    
In 2012, I received another Facebook message from Mike Hooker who was working with a guy named Jonathan Hooker at Cheap Rewards Records.  They were interested in including my song "This Is It" from the Fresh Out! EP on a Texas bands LP compilation.  Interestingly enough, my friend Terry Carolan had also been approached about including a Just Boys song on the record as well.  The album was released in 2012 as "Radio Ready – Lost Power Pop Hits (1978-1983)".  
A couple of years went by and then one day I received a Facebook message from a guy named Martin Tremblay at Meanbean Records in Quebec, Canada who wanted to re-issue the "Fresh Out!" EP.  So, we stuck a deal and the reissue record was released in 2015.  The first 100 records were designated to be pressed on white vinyl.  Those sold out immediately as pre-orders as soon as it was mentioned on the Meanbean website.  The remaining black vinyl copies also sold out.  I soon started getting requests from music fans all over the world for my mailing address so I could sign their record sleeves.  
I started getting requests to do a Japanese tour.  Although I was certainly happy and extremely humbled that there were present day fans of my music, I wasn't sure if I could get back in touch with "that guy" from my past that I'd left behind in 1991, especially if there was going to be a live tour!  Patti told me "don't over analyze it, just enjoy the fact that other people still want to hear your music."  Of course, she was right.  
After the reissue copies of "Fresh Out!" had been sold, Martin contacted me again and asked "What else have you got?  Do you have any unreleased songs?"  Do I??!!  I sent him four more songs; Survival, Simple Love, One Desire and I Can Make You Happy.  Martin loved all the tracks, in particular Survival, which he thought was a hit song.  Those four songs were released on Meanbean Records in 2016 on the "Still Fresh!" EP.  
The third EP for Meanbean was called "Get Fresh!" and contained the unreleased songs Rainy Day, Don't Look Back For Me, Someone/Somebody and Us.  Martin and I still refer to this grouping of Meanbean EPs as The Trilogy!  
In 2017, I was approached by an Australian company called Level Two Music about them licensing my song "Secret Place" for an Australian movie called "Strange Colours".  We reached a deal and the song was included in the film.  Since its release in 2017, the movie and its director have won many noteworthy film awards from all over the world.  I couldn't have planned any of this if I tried!  Level Two Music has also been trying to place my songs in the hit Netflix show "Stranger Things".  Nothing to report as yet, but "strange" indeed!  
Terry Carolan and myself, along with the guy who outed me from retirement in 2010, Pop N' Atsushi and Suzu Highmarts, released a tribute video for Fountains of Wayne bassist and songwriter Adam Schlesinger, who died in April of 2020 from the coronavirus. Our video even made its way on the official Fountains of Wayne website.  
Do I miss "the smell of the crowd" and "the roar of the greasepaint" these days?  At times, I do miss the music, but not the music business.  Harder to figure out than politics, the logic that frames the decisions of those who decide whose music careers will live and whose music careers will die are as mystifying and treacherous as any mob meeting, and sometimes just as deadly.  
It's always been very difficult for me to accept a system (the music business) that takes the something you have to offer (your talent) and then requires someone else (a record company) who has no idea exactly how or what it is you do to be ultimately responsible for your future as an artist.  
If you do get signed, you become the thing that everybody in the room talks about.  There are no direct discussions with you; only managers, attorneys, and those at the record company who put together your contract.  These are big, fat contracts that say you SHALL do this and you SHALL do that or we SHALL ruin your future!  You SHALL not own your own songs!  They are the property of the record company!  You SHALL not make any money until we say so.  We SHALL pay you very well, though, for advertising OUR MUSIC by playing an endless stream of concerts until your bones turn brittle so WE can make most of the money.  You SHALL kiss the hairy asses of everyone connected to your miserable career at all times, because if we had as much talent as you do, we SHALL not need you!  Sounds fair, right?  
So, what does the future hold for me now?  Who knows?  I figure if I Keep Showing Up, I'll find out!   
Photo: Bruce at Nantasket Beach Amusement Park outside of Boston, MA - July 2017